How do I get in touch with others (email or telephone)?
Through this platform you can easily and directly get in touch with each other. This can be done in 2 ways:
✉️ By sending a message, which will be sent as an email
???? By calling the phone number, if the other has shared it
Below you can read how this works.
Send a message
On this platform you always come into contact with each other in response to a call. So: you respond to a question because you want to help, or you respond to an offer from someone.
Sending a message is very easy:
Open the question or offer you want to respond to
Click the colored button to comment
Enter your message and possibly your phone number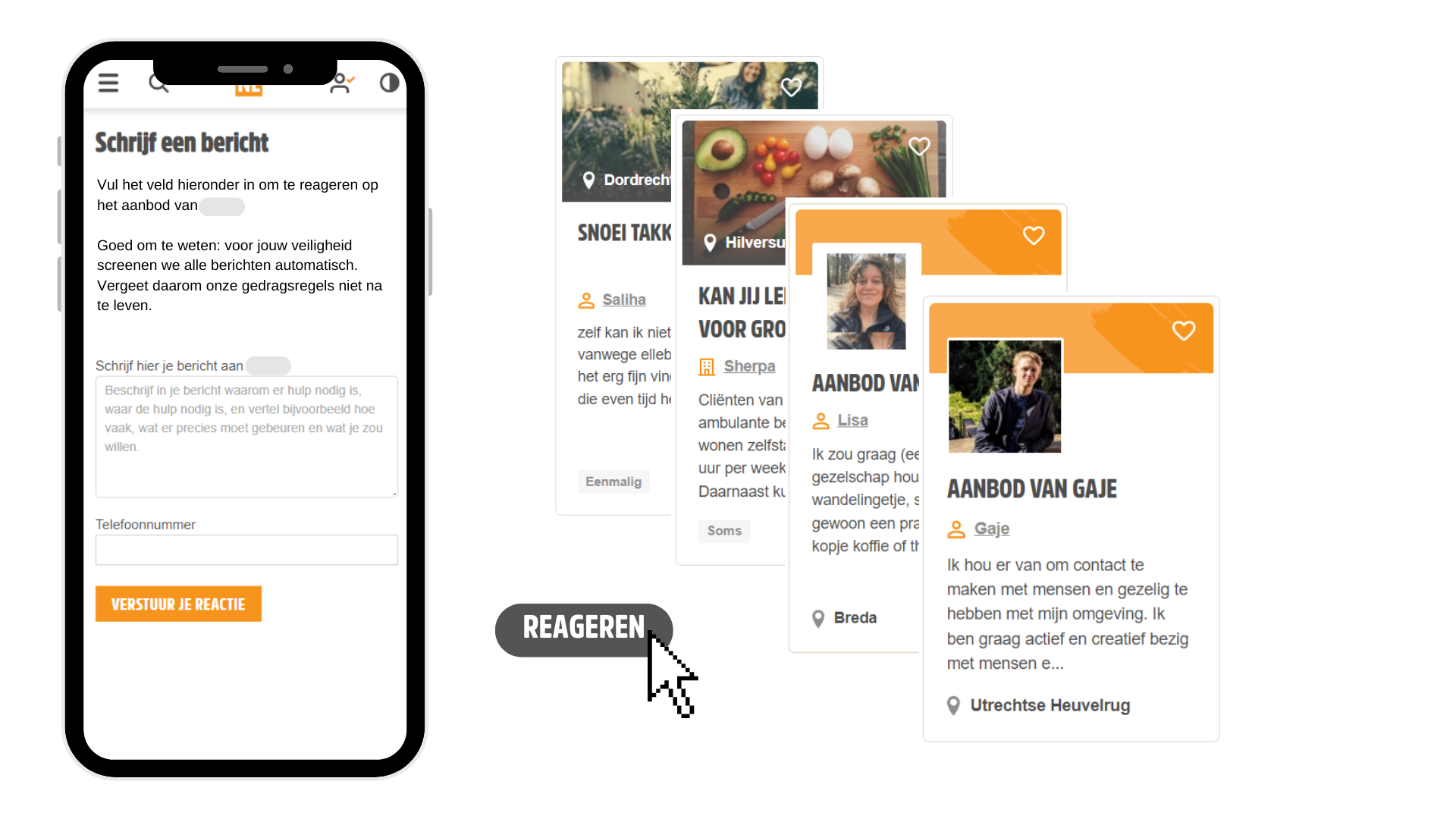 Maximum number of messages to send per day
You may approach a maximum of 10 platform participants per day . We have set this up to prevent spamming and other inconvenience or abuse. Are you already talking to someone? Then you can of course just send unlimited messages to each other.

If you have reached the maximum per day, you will see a notification when you click the "send a message" button. The notification states, among other things, how long you have to wait before you can approach a new person. Tip: Save his or her offer of help/request for help and send a message at a later time.

On weekdays, your limit will be reset after 24 hours and you can again approach up to 10 people. During the weekend the waiting time is at least 48 hours.
Others contact you
If you have a call on the platform, such as a question or offer, you can also be approached. You will always receive an email and a notification on the site. If you forget to respond, you will also receive a reminder email after 5 days.
Call
Sometimes you see a phone number in a call. In that case, the person has indicated that you can also call. Useful! If you click on the 'Show phone number' button, you will immediately see the phone number when you are logged in.